19 Oct

Discover the Benefits of a Brazilian Blowout | Raw Hair Studio

Are you considering getting a Brazilian blowout? You're not alone! This popular hair treatment has taken the world by storm, and for good reason. Keep reading to learn about the top 5 benefits of a Brazilian blowout.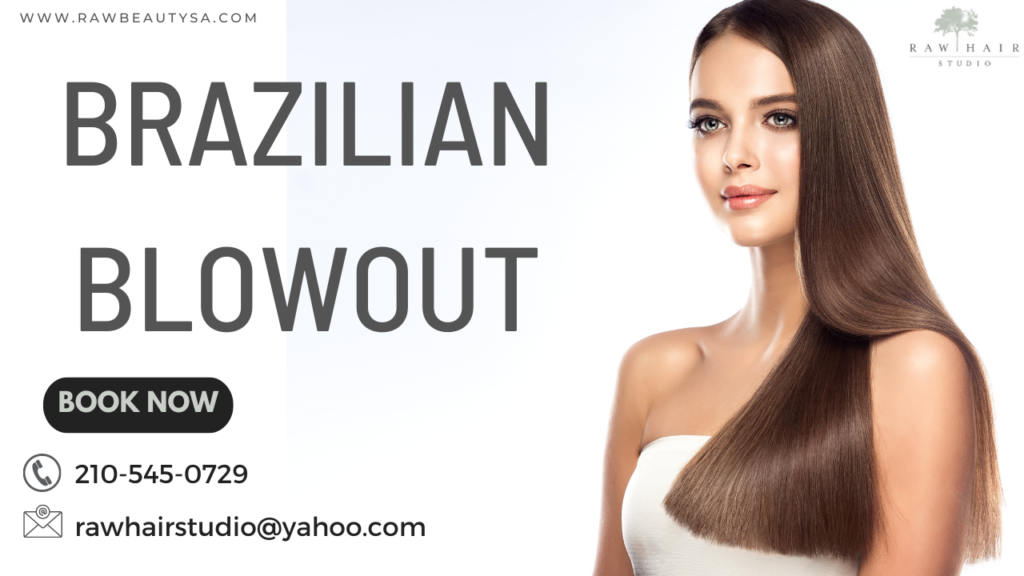 1. Say goodbye to frizz: One of the best things about a Brazilian blowout is that it helps to tame frizzy hair. If you live in a humid climate or tend to have naturally frizzy hair, a Brazilian blowout can make a world of difference.
2. Boosts shine: Another great benefit of a Brazilian blowout is that it can help your hair to look shinier and healthier. If your hair is looking dull and lifeless, this treatment can give it new life.
3. Faster styling time: Do you hate spending hours straightening your hair? With a Brazilian blowout, you can save time on your morning routine since your hair will be much easier to style.
4. Lasts for weeks: Unlike many other hair treatments, a Brazilian blowout actually lasts for weeks instead of just a few days or even hours. You can enjoy smooth, frizz-free hair for weeks at a time before you need to get another treatment.
5. Safe for all hair types: While some hair treatments are only suitable for certain hair types, a Brazilian blowout can be safely done on any type of hair. Whether you have thick, curly hair or thin, straight hair, you can get this treatment without worry.
As you can see, there are many reasons to consider getting a Brazilian blowout the next time you're in the salon. From taming frizzy hair to boosting shine and saving time on your morning routine, this popular treatment offers a wide range of benefits. If you're looking for an effective way to improve your hair, a Brazilian blowout is definitely worth considering!